memorial day weekend is upon us which means the summer foods are here and we're happy about it!
i get better homes and gardens updates (because while i won't fork out the $10 or something a year for the magazine, i WILL sign up for their free newsletters!), and the latest one was 84 all-american r
ecipes! now, i don't think of myself as a dessert person. i almost never get dessert in a restaurant (sometimes i'm just so disappointed...) but the desserts on this email were
to
-
die
-
for
! something i really enjoy is richness. i'm not a huge fan of crust on things, and
bread (kind of at all...) because i feel like it's a filler. i don't want bread with my soup--i want to taste SOUP. so, i was fanTASTically excited about the first picture--a
black raspberry cream pie
! it just looks like pure rich, divine, taste! click
here
for more recipes, decorating ideas, etc.
don't forget the cook-out! i'm not a veg-anything, but i try to get as many veggies in my little one, so i LOVED the idea of these black bean burgers! combined with unfried tomatoes, what more could we ask for!? (both recipes via
svelte gourmet
)
Black Bean Burgers
Serves 4-6
2 cans black beans (14.5 ounces each), drained and rinsed
1/2 cup breadcrumbs (using whole wheat earns you bonus points!) 1/2 cup wheat bran
2 eggs
That's it! Roughly mash the beans with the back of a fork or potato masher, incorporate the rest of the ingredients and the flavorings of your choice! Grill over medium heat for about 20 minutes, flipping halfway through and misting with olive oil or butter spray so they don't dry out or burn.
Unfried Green Tomatoes
Serves 4
2 large green tomatoes
1 egg
1 cup Parmesan cheese (shredded, NOT grated)
1 cup panko breadcrumbs
1/4 tsp salt
1/4 tsp black pepper
Pinch cayenne pepper
Olive oil or cooking spray
Preheat oven to 400 degrees. Mist a baking sheet with olive oil or cooking spray. Slice tomatoes between 1/8 and 1/4 inch thick. Beat egg. Combine Parmesan cheese, panko and spices. Dip each tomato slice in the egg, then into the breading mixture, pressing to coat both sides. Place breaded slices in a single layer on the baking sheet. Mist tops with olive oil or cooking spray and bake for 30 minutes or until golden brown and crispy. No need to flip them.
don't forget your patriotic attire!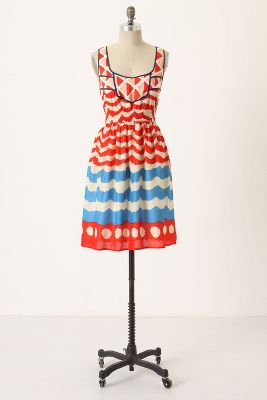 happy memorial day!